Pono Stone has supplied natural stone or tiles to many high profile projects. We deliver quality products, sourced to the architect and designer's specific requirements. 
International Market Place
The revitalization of the International Market Place reestablished the area as a hub for gathering, dining and entertainment in Waikiki. History and culture are woven throughout the architecture with flowing water features, lush landscaping and an iconic banyan that is more than a century old. It features around 75 retailers, including Hawaii's first Saks Fifth Avenue, and outdoor seating at seven signature restaurants.
Four Seasons Luxury Resort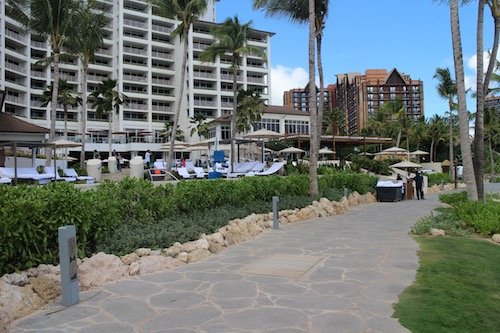 Four Seasons Oahu is an exclusive five-star beach resort balancing classic Hawaiian style with one-of-a-kind luxury. Its elegant accommodations offer truly breathtaking views of the Pacific Ocean and Ko Olina's turquoise-blue waters with white sand beaches.
Symphony Apartments
Symphony is a sculptural residential high-rise that reflects the beauty and energy of its vibrant locale. The tower is home to 388 elegant and contemporary private condominium residences with dramatic floor-to-ceiling mountain and ocean views. Amenities include a grand main lobby, expansive recreation deck, inviting open spaces as well as shops and restaurants.
Restaurant at Shirokiya Japan Village Walk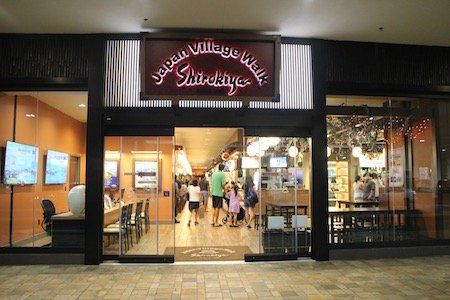 At the Ala Moana Shopping Center in Honolulu, offers a unique experience reminiscent of a traditional monzen-machi or Japanese temple town. With the Guardian Spirits Sanctuary at its core, the village includes a diverse food court and beer garden, shopping alleys and a festival and event square.
Pacifica Apartments
Architecturally innovative, beautifully designed resort-style residences. It offers the complete urban living experience in a place where comfort and style are not mutually exclusive. With amenities including a fitness center, pool, theaters and a library where you can sip cappuccinos and watch the world go by, Pacifica offers residents life's best moments right at home.
Contact our team for your next project on Ph 808.721.9767